Voyage to the Heart of Matter: the LHC Pop-Up Book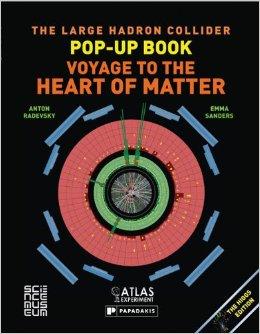 Discover the Large Hadron Collider in full 3D pop-up, one of the greatest adventures in science today. Engineering wizardry leaps from the page to reveal its inner workings. The book tells the story of the ATLAS experiment at the Large Hadron Collider. The experiment is run by 3000 scientists from 38 countries around the world, on a quest to understand what the universe is made of and how it works.
Pop-ups and illustrations by Anton Radevsky, text by Emma Sanders.
​The book is available for purchase on the CERN site (at the reception, the library and the ATLAS secretariat) and at all good bookstores, including Amazon US, Amazon UK and Waterstone (UK).
---
Reviews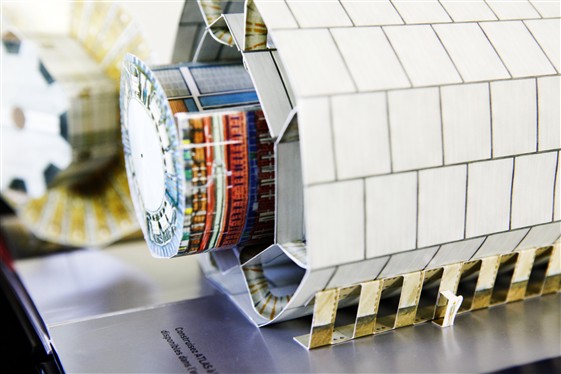 Each pop-out genuinely illuminates the workings of the detector and the interactions of the particles it hopes to find.
Among popular books about particle physics, this one stands out - quite literally.
New Scientist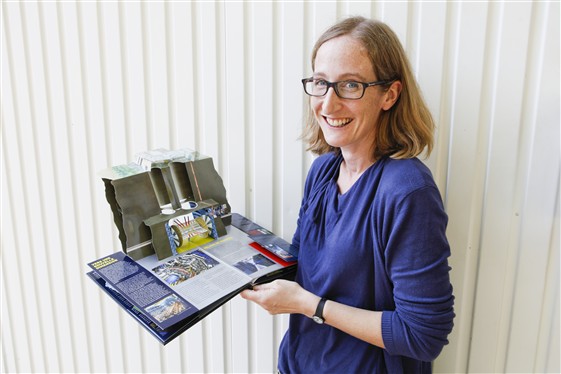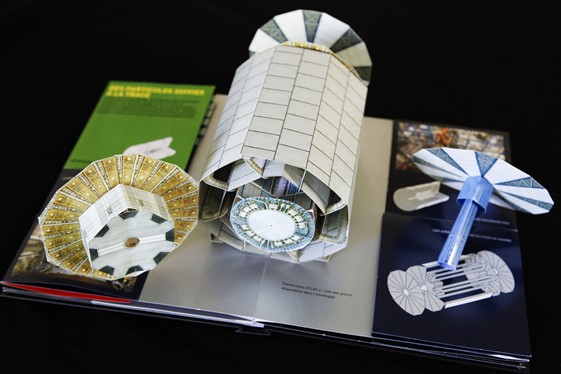 It's not difficult to come up with mind blowing facts when your subject is the Large Hadron Collider and this book is full of them.
The Times