ATLAS Colouring Book
The ATLAS Experiment Colouring Book is a free-to-download educational book, ideal for kids aged 5-9. It aims to introduce children to the field of High-Energy Physics, as well as the work being carried out by the ATLAS Collaboration.
Learning objectives:
ATLAS scientists work together to study particles, the basic building blocks of our universe.

ATLAS scientists use a detector to find and identify particles.

The ATLAS Collaboration is diverse. Anyone can be an ATLAS scientist.

The Standard Model and the Higgs Boson.
---
Download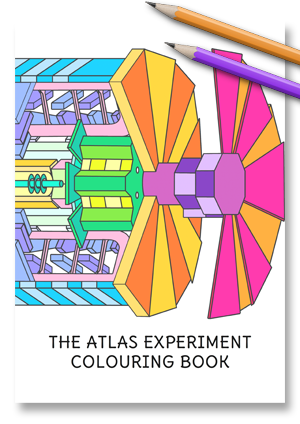 English
Español (Spanish)
Română (Romanian)
Türkçe (Turkish)
Français (French)
Italiano (Italian)
български (Bulgarian)
Cymraeg (Welsh)
Deutsch (German)
العربية​ (Arabic)
中文 (Chinese)
Português (Portuguese)
Ελληνικά (Greek)
Slovenský (Slovak)
---
Individual pages (English)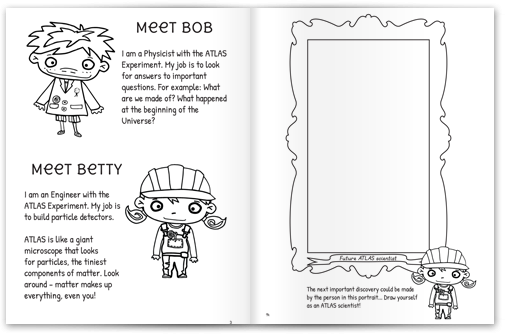 Meet Betty and Bob - Become an ATLAS Scientist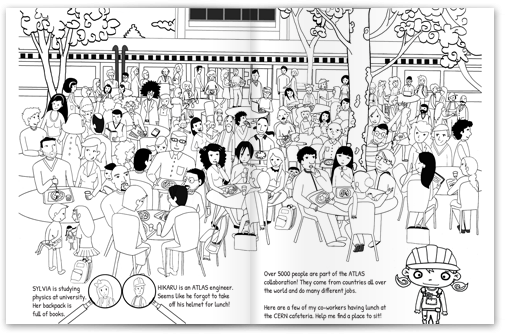 Explore the CERN Cafeteria
The ATLAS Detector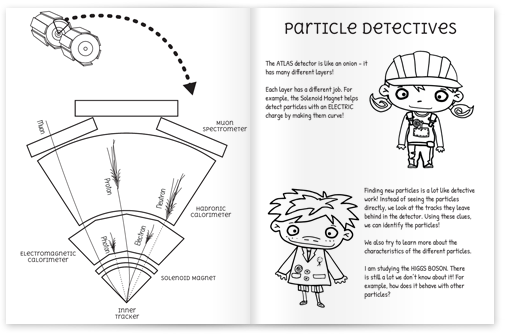 Particle Detectives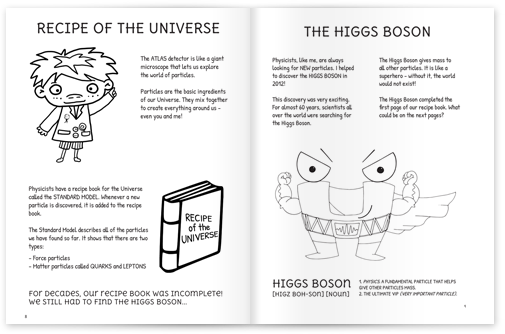 Recipe of the Universe & The Higgs Boson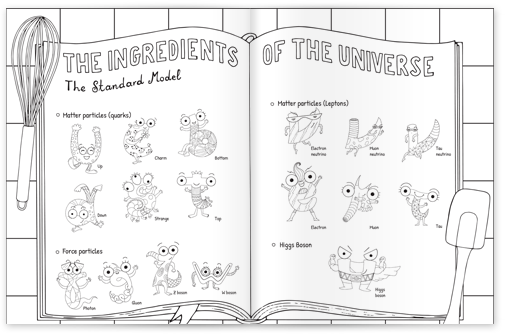 Ingredients of the Universe
---
Credits and Terms of Use
The ATLAS Experiment Colouring book is free to download for personal and educational use. Content Copyright: ATLAS Experiment © 2016 CERN
Design credits:
Illustrations by CERNland.net, Carolina De Luca and Rebecca Pitt
Text by Katarina Anthony for the ATLAS Collaboration
Project development by Veronica Ruberti and Katarina Anthony
Pages 4-5; Characters of Bob and Betty: Designed by ovnii.it for CERNland.net
Pages 9-11: Designed by Carolina De Luca, carolinadeluca.com
Page 12: Designed by Rebecca Pitt, based on earlier work by Joao Pequenao for the exhibit www.the-higgs-boson-and-beyond.org