ATLAS to Present Updated Higgs Analysis Results in Upcoming Joint CERN / ICHEP Seminar
ATLAS to Present Updated Higgs Analysis Results in Upcoming Joint CERN / ICHEP Seminar
29 June 2012 | By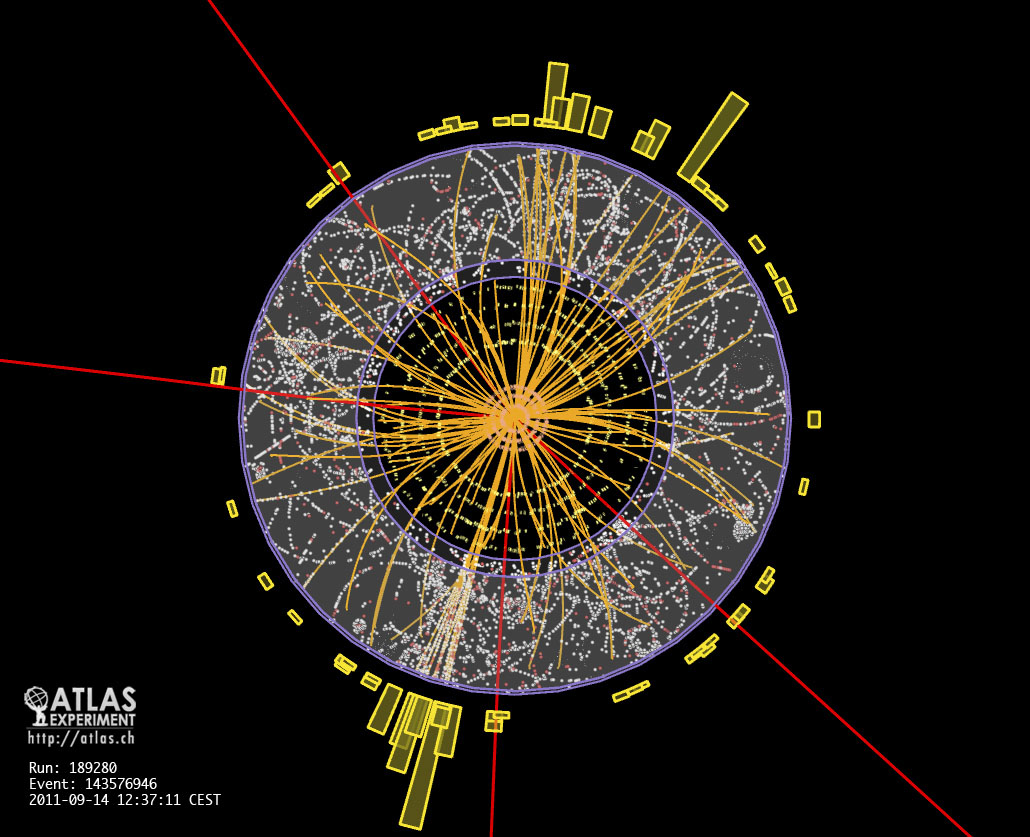 The ATLAS Experiment will be presenting its most recent results from searches for the Higgs Boson at the LHC in a dedicated seminar to be held at CERN on 4 July at 9:00 CET.
The preliminary results, to be presented alongside those of CMS, are a significant update from earlier publications, as they will include the analysis of 8 TeV proton collision data recorded so far in 2012.
Previous measurements, based on 7 TeV proton collision data recorded in 2011, limited the mass of the Higgs at 95% confidence to a narrow range between about 115.5 GeV and 131 GeV, and a small excess of events above the expected background was seen by both ATLAS and CMS around 126 GeV.
The seminar will be held in the CERN Amphitheatre with a direct video link for physicists attending the ICHEP 2012 conference in Melbourne, Australia, and a public webcast. Registered journalists will be able to view the webcast in the CERN Council Chamber and a press conference will shortly follow.
The Higgs Boson is a key component of the Standard Model, a highly successful theory that provides a very precise description of matter. Identification of the Higgs Boson would be a major accomplishment, providing physicists with a better understanding of the mechanism that gives mass to elementary particles and opening the door to a variety of new physics searches.